Stats to prove that mobile is key for dental practice owners
Patients are using mobile devices more frequently to search for local dentists, and dentists who don't capitalise on this will get left behind.
1. Everyone is connected
• 80% of all online adults now own a Smartphone & 47% own a Tablet.
• 83% of Smartphone users don't leave home without their device.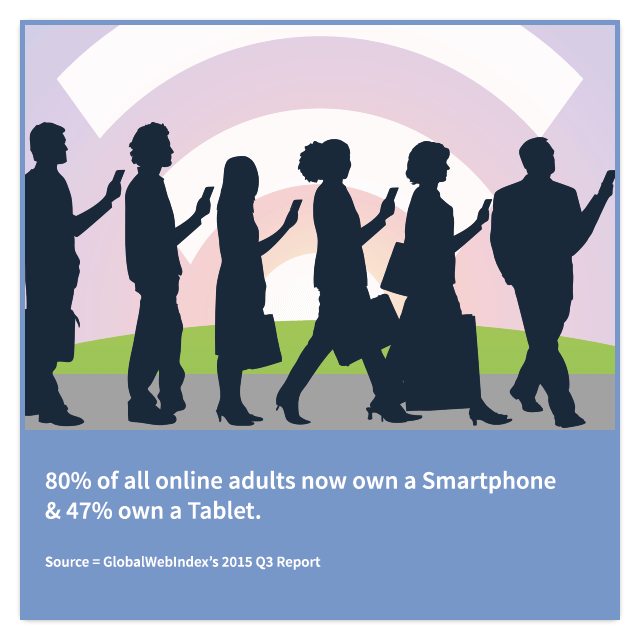 2. Mobile search is growing
• Smartphones and Tablets combined now account for 60% of all online traffic.
• More Google searches take place on mobile devices than on computers.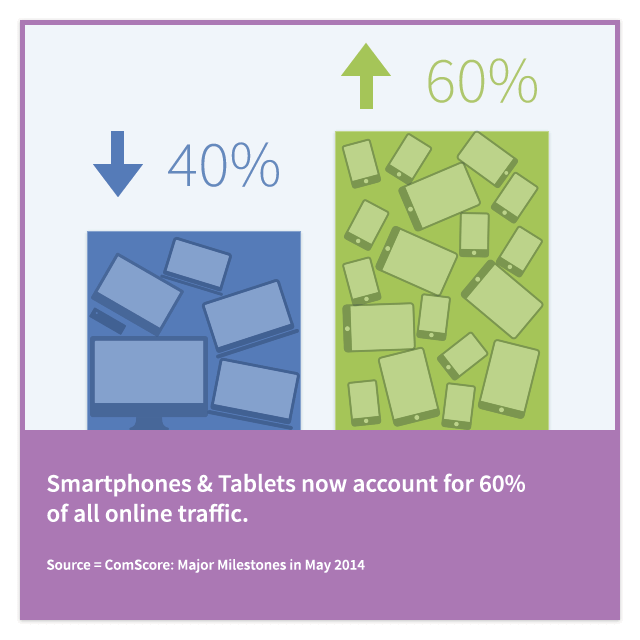 3. Mobile consumers want Local
• 38% of mobile users search at least one time per month for a local business.
• When researching products/services on their phones, 69% of mobile users expect businesses to be within 8km of their location (up to 15km for dentists).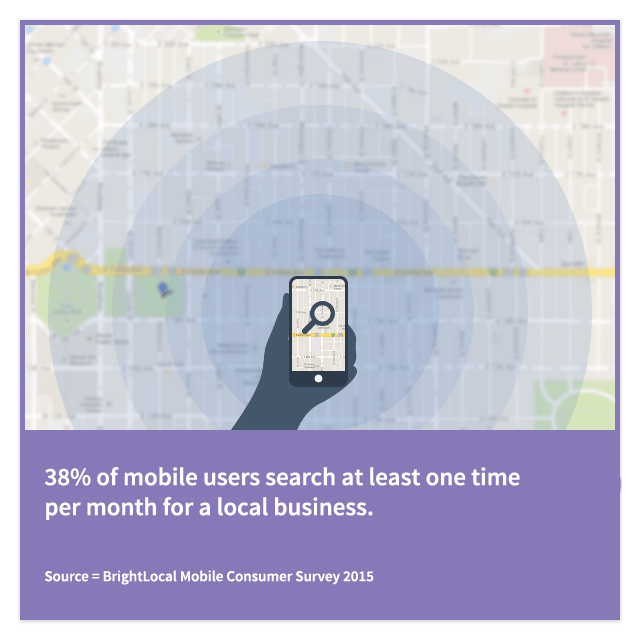 4. Mobile users are searching for YOUR dental practice
• Mobile users are searching for all types of local businesses, but restaurant (58%), general shops (32%) & dentists (27%) are the most popular.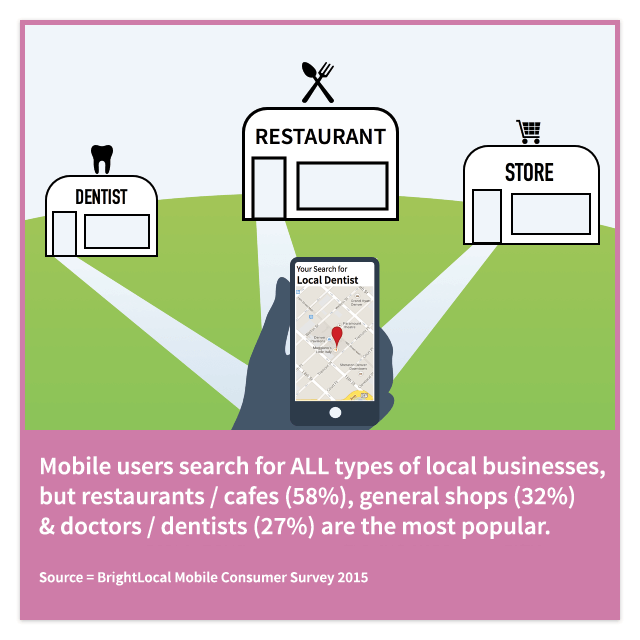 5. Consumers want to know how to FIND YOU
• 52% of mobile users consider the physical address to be the most important piece of information on a dental website.
• 47% say map / driving directions, 44% say opening hours & 37% say a phone number.
6. Don't ignore mobile friendliness
• 61% of consumers are more likely to contact a dental practice if they have a mobile optimized site.
• 38% of consumers are impressed when a dental practice has a website designed for mobile.
• 33% of consumers believe all local businesses should have websites designed for mobile.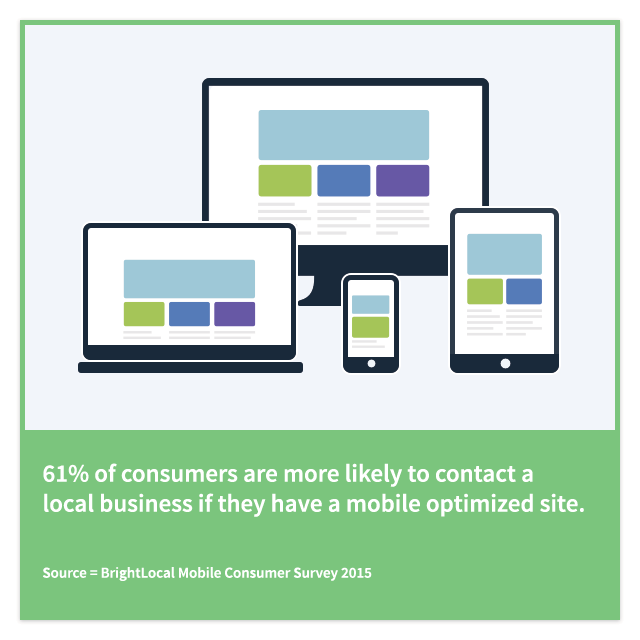 7. Mobile users are active buyers!
• 78% of mobile searches for local businesses result in a purchase.
• 70% of mobile searches lead to an online action within an hour (versus 1 month for 70% of PC users).
8. Mobile searchers also purchase OFFLINE
• 78% of Local Mobile searches result in offline purchases.
9. Mobile ad spend to overtake desktop
• In 2015, paid search clicks on mobile account for over 50% of the overall paid search market.