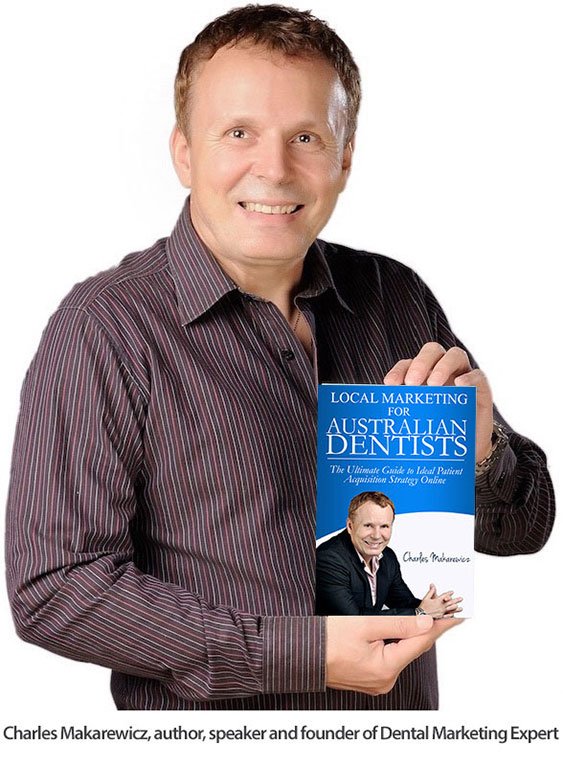 ANNOUNCING NEW MARKETING BOOK FOR DENTISTS
"Local Marketing for Australian Dentists" The Ultimate Guide to Ideal Patient Acquisition Strategy Online is all you need to find out how to dominate your local area online, create highly converting offers and deliver it to the right dental prospects online.
You too can benefit from the easy step-by-step Local Marketing System that has already helped many dentists from all over Australia to achieve tremendous success.
Filled with practical, easy-to-implement steps that help you position your dental practice as the best dental practice in your area and to generate 9-13 additional bookings from an online local traffic sources every week.
This guide shows you how to put together the best online marketing system possible for any dentist in Australia:
The Ultimate Online Local Marketing System
Successfully implemented Local Marketing System is the most cost-effective and surest path to prosper in tough times and to do even better in good times!
FREE GIFT "BONUS DVD"
Complete the form below and get your FREE limited time Bonus DVD recording of my webinar "How to get 9 – 13 new dental patients every week with a proven and highly effective Local Marketing System".