Timely information for the entrepreneurial dentist, who is actively searching for better ways to attract more new patients. A place where we uncover what is and what isn't working for new dental patient acquisition online.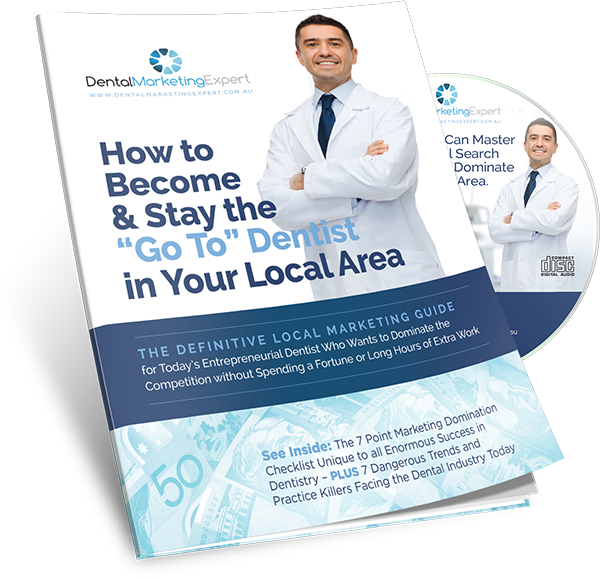 FREE LOCAL ONLINE MARKETING GUIDE AND CD NOW AVAILABLE
Get your copy of How to Become and Stay the "Go To" Dentist in Your Local Area (Valued at $49)
Includes a FREE copy of the popular book, "Local Marketing for Australian Dentists" and DVD – a further $29 in value!